Arch Equity Partners past acquisitions since 2008.
---

AccuTherm Inc. manufactures industrial and commercial electric heating systems and controls. The company offers immersion heaters, such as flanged, screw plug, circulation, and over the side heaters; and tubular heaters, including tubular and formed tubular elements, and finned tubular elements. It also provides air heaters, such as air duct and radiant heaters; container heaters, including extrusion press, container, and bore heaters, as well as container holder systems; and controls, such as sensors, temperature controls, and control panel systems. In addition, it offers coiled heat exchangers, plate heaters, urn heaters, and accessories. The company was incorporated in 1976 and is based in Monroe City, Missouri.
---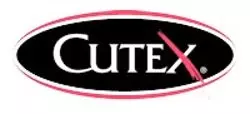 Cutex Brands is the nation's leading producer of nail polish remover. It's flagship brand is Cutex. Established in 1911, Cutex is known worldwide as the fastest and gentlest nail polish remover, thanks to its revolutionary formulas.  Virtually every innovation in nail care has been developed in the laboratories of Cutex. By staying active on social media sites, Cutex helps customers feel a connection to their products. Finally, through the simplicity Cutex offers with its packaging strategies, customers don't feel overwhelmed with the choices they face in the beauty aisle.
---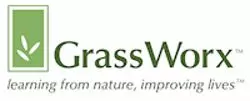 GrassWorx, LLC is the proprietary manufacturer of a wide range of plastic products including the famous AstroTurf® branded products. Along with the Astroturf® branded mat products, which are marketed as Clean Machine® and AstroTurf® doormats, Grassworx also has leading brands and products in transportation, acoustical sound reduction, poultry agriculture and pet care. Its CIM technology for manufacturing polyethylene grass has created a unique doormat design that today continues to scrape, hold and hide dirt and debris in millions of homes. Simply stated, GrassWorx's portfolio of products and solutions are clean, green, safe and quiet. Using its products creates a cleaner and healthier environment". GrassWorx is based in St Louis, MO.
---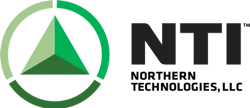 Founded by an entrepreneur in Fargo, North Dakota in 1996, Northern Technologies (NTI) is a full-service geotechnical engineering, materials testing, forensic engineering, and environmental consulting firm.  With a focus on the Upper Midwest, NTI has grown from its original Fargo office, to include eight offices (two were added after Arch Equity Partners acquisition of NTI), including the Minneapolis/St. Paul metro region.  The company offers its services to a variety of clients including municipal (cities/town, school districts, etc.) entities, commercial firms, medical, agricultural, utility, residential, and general construction markets.  Arch Equity Partners along with the management team acquired NTI in early 2016, and sold its interest in the company in March 2022.